Hope that you had a fabulous holiday yesterday with family and friends! I had a wonderful day spent with my family - even if all my cousins joined forces with my brothers to result in massive teasing against me. Oh well, I guess this is what happens when you are the youngest.
I did a post a while go introducing my one of my best friend's band, Wings to Save, to everyone. (You can check that post out here.)
Now, they are about to go on a mini-tour and have just released their first EP, 'Sink In.' I got a copy from Tighe, the leader singer, for Christmas and I really like it! My nephew and I were jamming to it on our Sheetz free coffee run last night - we had such a blast!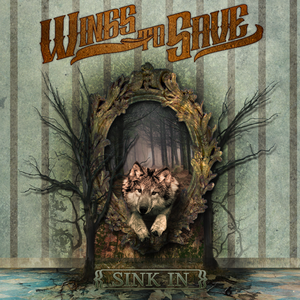 I can't wait to see them perform live on New Year's Eve after they get back from their tour. My favorite song off of their album is definitely 'This Town', but all of their tracks are amazing.
If you are interested, you can buy the EP here, and check out the other merchandise that they have available, like my really awesome owl T-shirt.
I'm so proud of my friend Tighe and the other members of Wings to Save, for having a lot of dedication and putting out such an awesome EP. Have a great tour, guys!
T-shirt: c/o Wings to Save
Cardigan: Thrifted: originally Target
Jeans: From a friend
Hat: Thrifted (rexmixed here)
P.S. Thanks to the lovely Becky for taking these lovely outfit photos for me, despite the coldness!