Hey everyone!
Hope that you are having a really awesome Monday night.
My Mondays are, as my friend Alli says, 50 Shades of Cray. So I love taking a little time to just chill and blog after a long day.
I have been finding some really awesome Melmac complete sets on Etsy lately, so I thought I would share some of the ones that I wish I had the money to snatch up.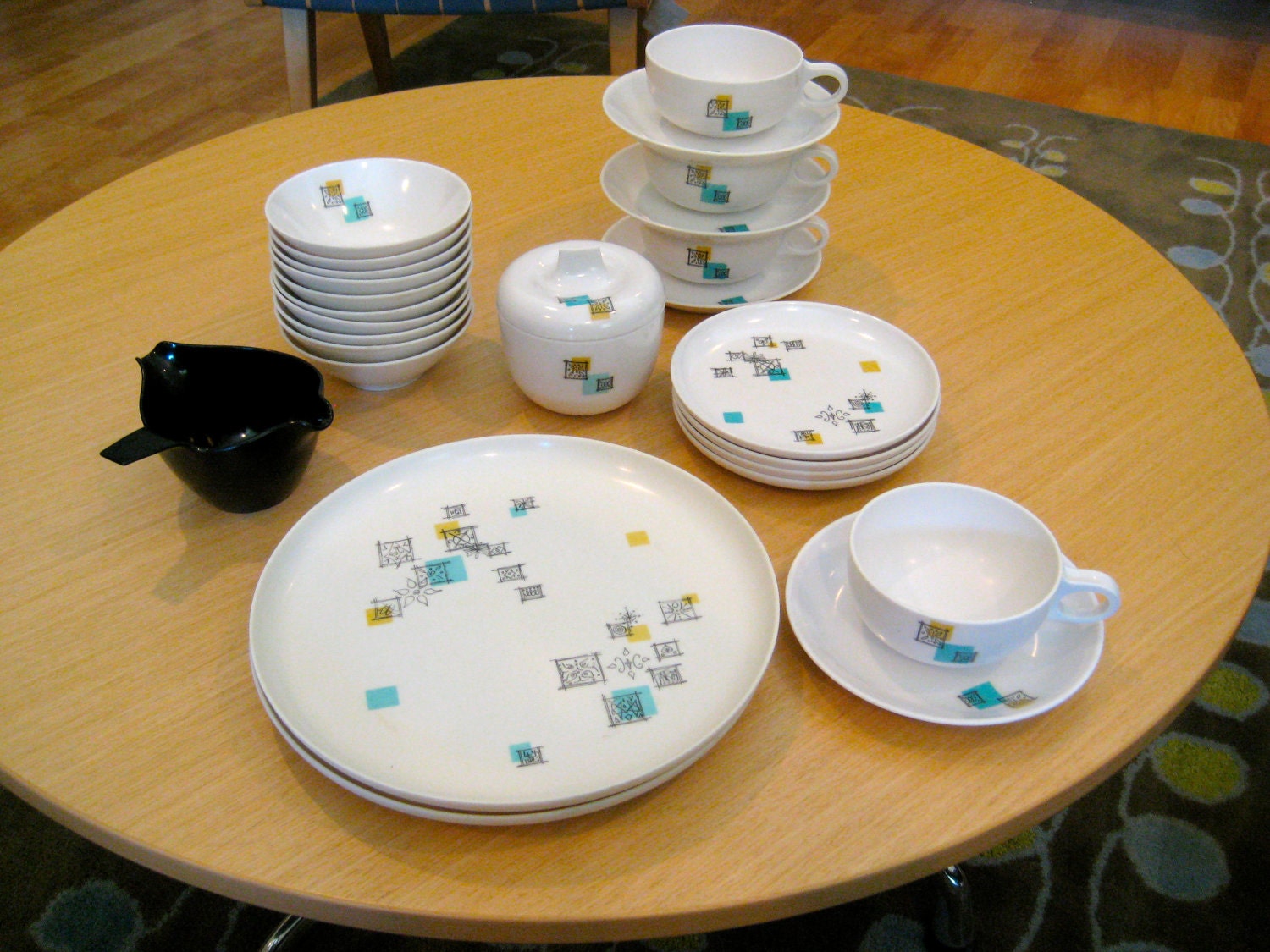 Also, I have shared a lot of my Melmac collection and when I'm at school, it is harder to go shopping to add that collection. (Also, if I were to do that, my mother would shoot me when I came home for Fall Break.)
So, if you have any pieces of Melmac in your collection that you would like to share on a Monday, shoot me an email!
xoxo,
Laura