Hey all! Happy Monday! I am so excited to be sharing a new weekly segment with you that I have called Melmac Mondays!
If you remember from
this post
, I
sort of
definitely have a Melmac problem. For those of you who are not as familiar with Melmac, it was a brand of dishes made from the 1940's until around the 1970's from
melamine
, which is a type of plastic. Some main reasons why this dishware was used, was because a.) it was cheap b.) it was durable and c.) plastic was seen as the "dishware of the future."
Melmac was the brand name of dishware that
American Cyanamid
produced, but there were many other makers, that used other names such as Texas Ware, Bootonware, even some Tubbermaind, etc. However, most of the people just refer to most melamine dishware as melmac, even if the American Cyanamid company did not produce it.
I became obsessed with Melmac, when I was younger, admiring the wonderful melmac mustard style dishware set my grandma had. I had bought some pink cups before freshman year, because they are very durable, but lately my love for Melmac has just grown much more, as you saw from that post above. I just love the simplicity of them, the different styles, and how great they are for everyday use.
Therefore, I have decided that every Monday I will post some pictures of Melmac that I particularly like from Etsy, or (as I head home for summer) I will share some of my own pieces from my ever-growing collection.
So, to jump start Melmac Monday, I present to you a rainbow of Melmac.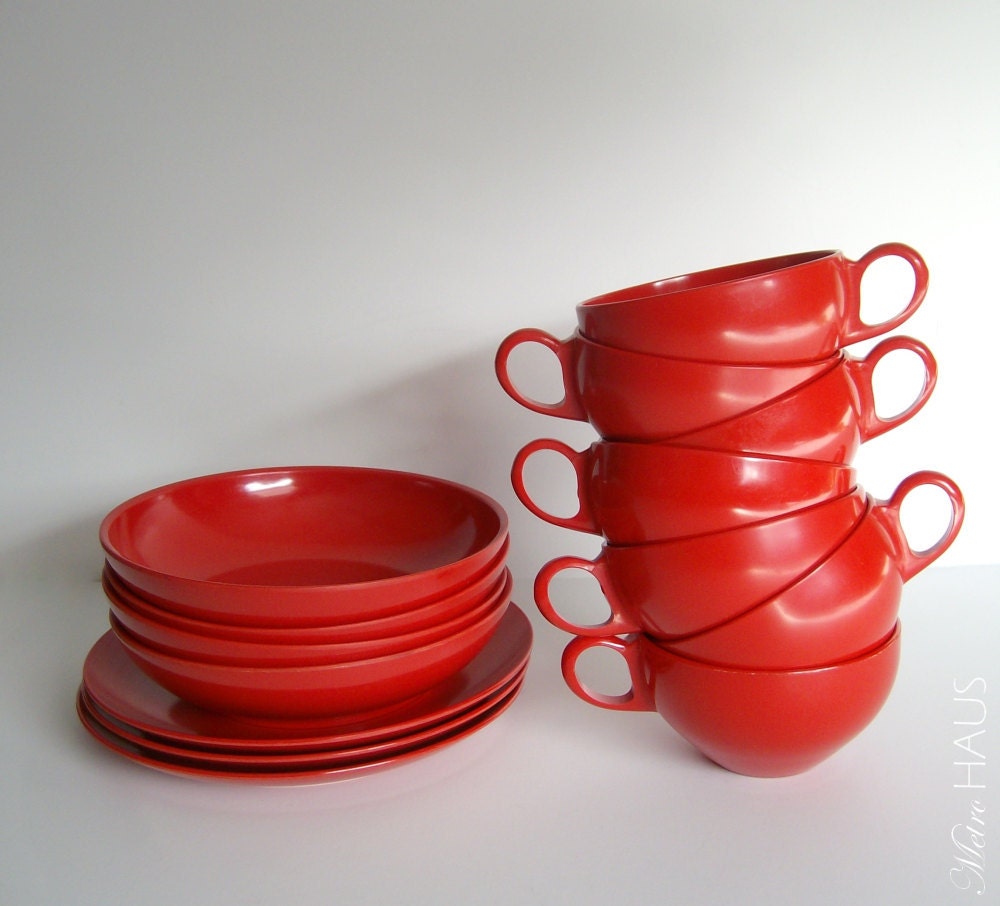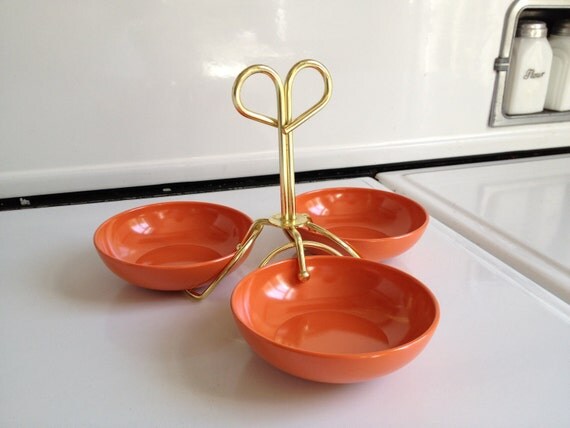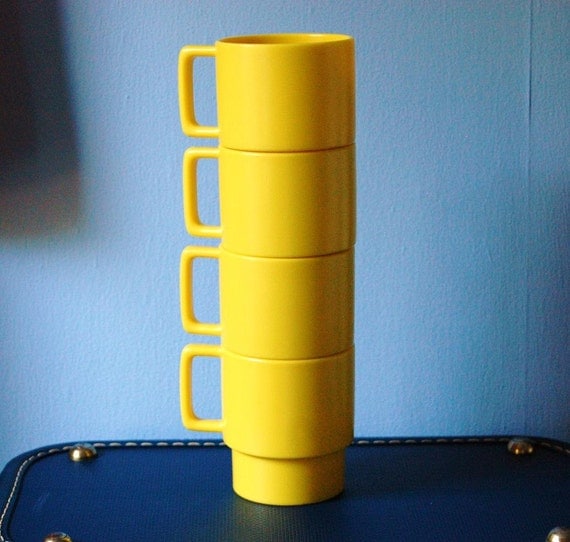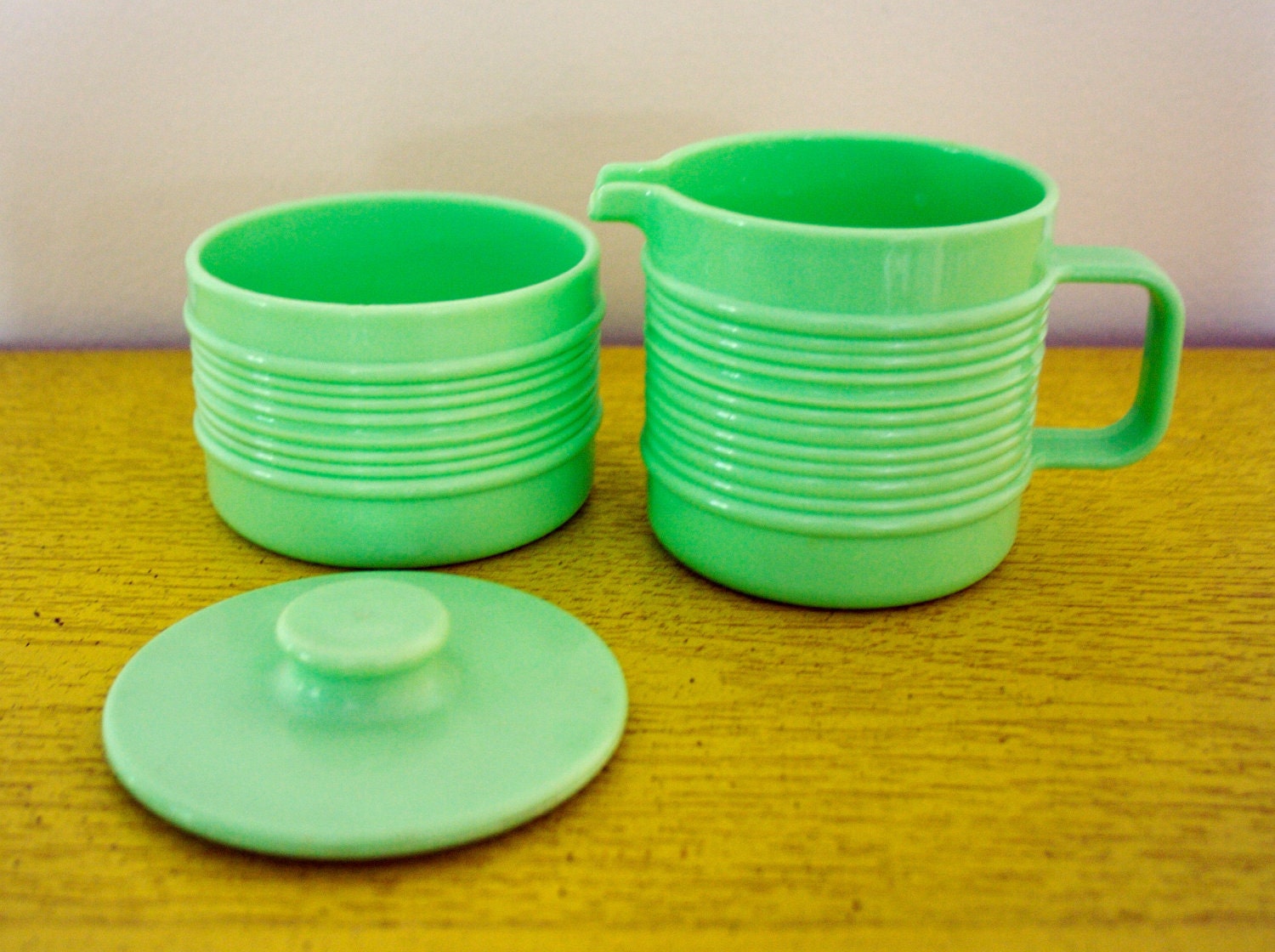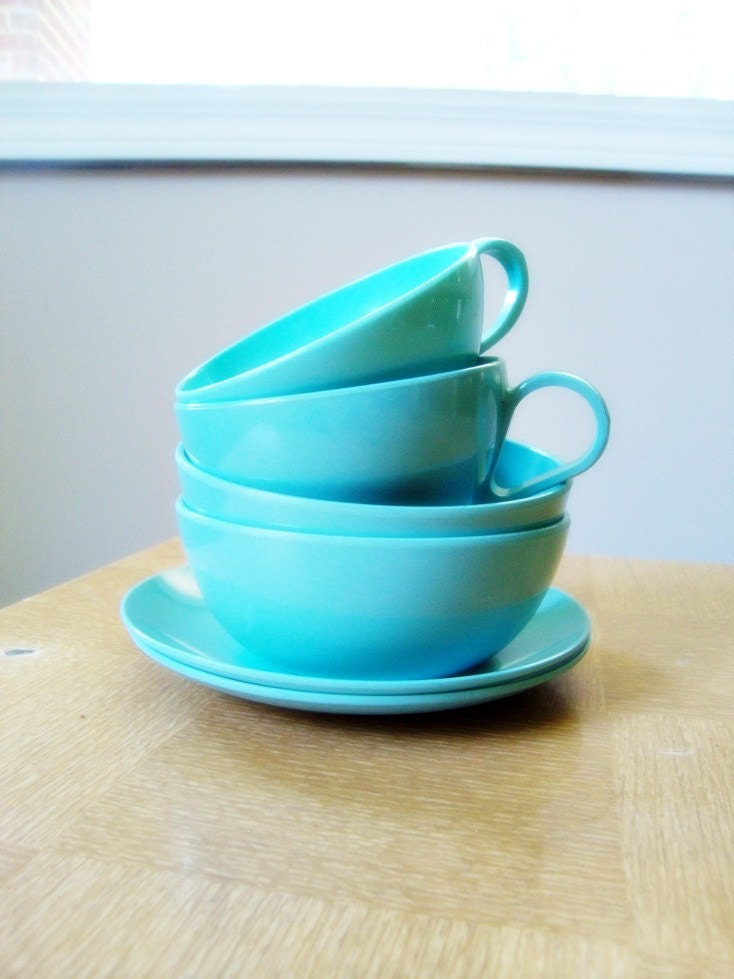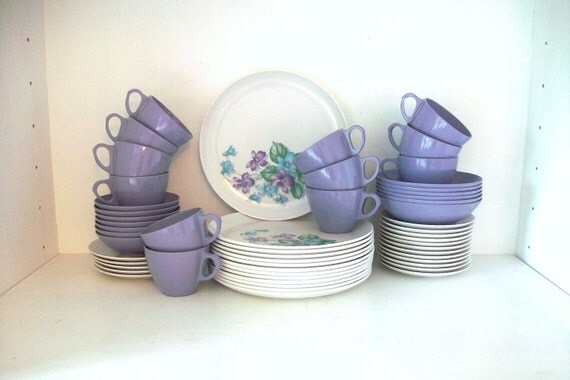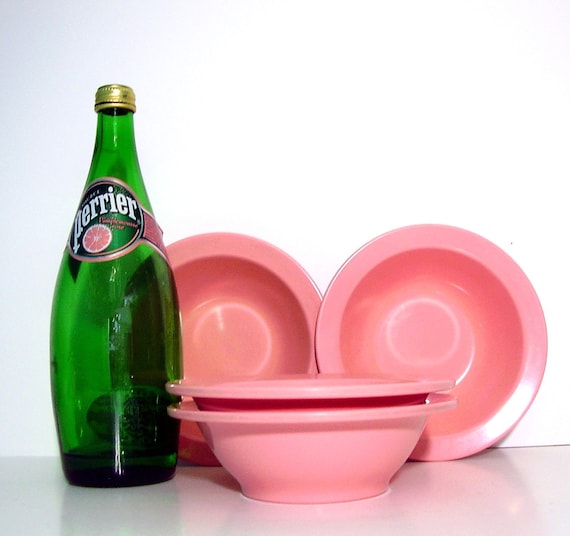 xoxo,
Laura
P.S. Etsy has some great Melmac things, but I would advise looking at thrift stores, estate sales, and even your grandma's cabinets for pieces too, just because shipping can get pretty pricey with dishware.